Attend a Meditation Retreat in Australia
THE VALUE OF A MEDITATION RETREAT
To us, meditation covers a range of mindfulness practices; from sitting still and breathing to conscious inward (yet active) reflection. Meditation is a popular word that is gaining momentum throughout the globe. People now understand the benefits of meditation, however, we are still a little restricted in terms of how we think about it. Most of us still see meditation as sitting still with legs crossed in a mudra position with eyes closed. This is one way you could meditate. Other ways include surfing, walking mindfully in nature, focusing on a word or color, stating a mantra (power sentence), reflecting quietly on decisions, watching the breath, connecting to nature (leaf, plant, tree or animal) and playing the guitar. We are not limited by the expression yet they all have one thing in common. They are engaging our right (creative/spiritual) brain and they require us to be in the moment (not projecting forward) with a slower and more peaceful brain state (alpha wave). A meditation retreat will aim to bring you into this meditative state through a series of experiences and environmental devices. Think nature, water, silence, and space. Our retreat mixes a high level of meditative practice through sitting meditation, nature experiences, reflections, inner messages, fire gazing, sound healing and more. We provide many outlets to inspire people to find their own way of meditating to find answers and peace.
WHAT TYPES OF MEDITATION WILL YOU LEARN?
- Creative Visualization
- Nature meditation and connection.
- Moving meditation.
- Coming to senses meditation.
- Visual, Auditory and Kinesthetic meditative goal setting.
- Head Heart Hands meditations.
- Sound Healing meditation expression (didgeridoo and crystal bowl).
- Reflective meditation (explore your timeline and let go).
- Fire gazing and release meditation.
- Subconscious resetting journey meditation.
We aim to give you a wide range of meditative and spiritual development, so you can take these practices anywhere with you. A meditation retreat will aim to bring you into this meditative state through a series of experiences and environmental devices.
BENEFITS OF ATTENDING A SPIRITUAL AND MEDITATION RETREAT:
Exposure to a wide range of flexible healing practices.
Transition the mind from a busy beta state to a restful alpha state.
Restoration of the senses and body nourishes the whole mind.
Timeout to regain a sense of peace and higher vibration.
Reflect seriously on what matters most to you and your lifestyle.
A deeper connection to your inner voice and inner self.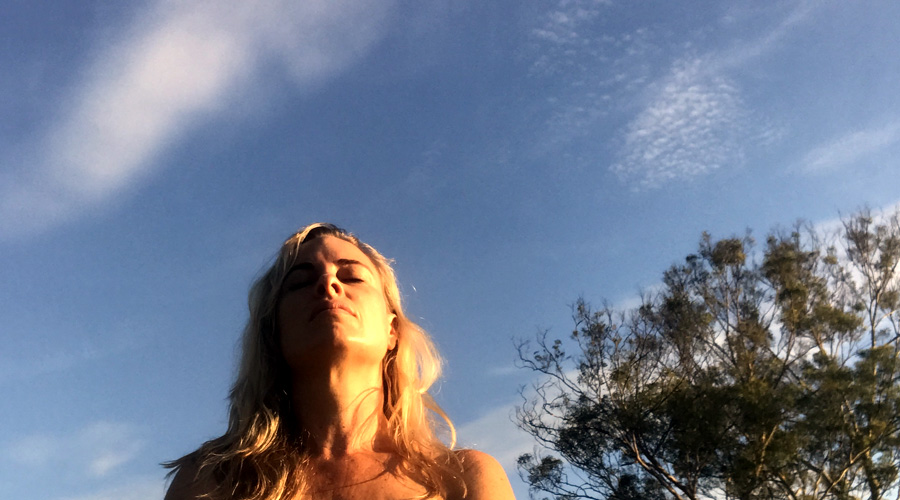 A meditation retreat will aim to bring you into this meditative state through a series of experiences and environmental devices.
WHAT HAPPENS IN OUR MEDITATION SPIRITUAL RETREAT?
Many other meditations or mindfulness retreats offer a series of body treatments alongside meditation sessions (silent or other) and nature connection. Others just do a quite intense long daily meditation regime. We take a more fluid and organic approach and offer a 4-day mindfulness meditation journey that starts with music meditation under the stars, short wisdom talks to reflect on your life and personal challenges, grounding and earthing meditation practices at sacred water holes to get you supercharged (Yes, you can swim in the pristine waters), followed by dreaming exercises where you set a new contract with yourself and do a focused intentional meditation activity to cement the new Dreamtime in. The 90-Day Wellness Plan will ensure you implement your intentions and practices for an inspired life. This mix of inner reflection and tangible outer action has been a huge success and people say that leave with a sense of calm, rejuvenation, and inspired new energy. Some of our clients have transitioned jobs, relationships, written books, and started new businesses from our 4-day meditation retreat. Created by Debbie and James Pask (retreat facilitators and owners of Rezinate), this meditation retreat will really transform your world as it taps into Debbie and James' vast experience and training in the fields of meditation, energy medicine, energy healing, personal and performance coaching, shamanic teachings and more.
HOW WILL YOU FEEL AFTER OUR MEDITATION RETREAT?
Creatively inspired.
Disconnected from any negative people or places.
Calm and still, establishing what we call "point zero".
Nourished and connected to your body.
Lighter and more energized - mentally and emotionally.
Reconnected to nature and universal wisdom.  
With light,
Debbie and James Pask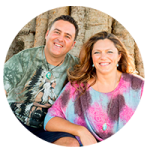 Meet Your Healing Holidays Meditation Retreat hosts: James and Debbie Pask
Pioneers of  Healing and Meditation and Coaching practitioners. You will feel more clarity, more space, and rejuvenation, and a solid plan to take with you. If you think this kind of Meditation Retreat is for you, please get in touch! Check our upcoming meditation retreat this year. Read here