What is the RIGHT action to take RIGHT NOW?
We are all being called to take the RIGHT action in the RIGHT moment.
The world is changing and more people are waking up to the fact that our government and world leaders do not always have the answers or our best interest at heart, nor do these leaders always take us where we need to go. History proves this. If you think back to history, it wasn't the government that leads the way to rule out slavery. It wasn't the government that decided (as an act of kindness) to give women the right to vote. It wasn't the government that tackled racism and discrimination against colored people. It was the female suffragettes (check these awesome women out that started their own militant group and marched to forge their voting rights) that forced the hand to include women in voting. It was several abolitionists fought for the end of slavery. Martin Luther King Jr is known for his contribution to the American civil rights movement in the 1960s. His most famous work is his "I Have a Dream" (1963) speech, in which he spoke of his dream of the United States that is void of segregation and racism.
So, why would we think that this time in history right now when EVERYTHING is on the line that our world leaders or governments are really going to create the RADICAL and RIGHT (heart-centered and with integrity) change we need for course correction on the environment, the unsafe practices of technology like 5G, or the mass violation of our privacy rights.

Look at how they treat whistle-blowers like Assange and Snowden?

Look at how Facebook is deleting and disbanding groups of people who are looking into and challenging 5G! I mean Facebook (that started as Face Mash for goodness sake to rate university girls as "hot or not") is meant to be a public social sharing site.
What is FB now a political tyrant doing the bidding for a fascist government? Wake up FB, the people are on to you. I am not anti-government, nor am I suggesting that corruption runs at every level. Rather, I am pro good energy and also extremely passionate about our energetic commitments and karma. We have time to change our destiny for the betterment of earth, animals, and mankind. The community, the people (YOU/US) are going to be the ones that collectively add to a voice that demands (nay, commands) our rights to a better world.
A less corrupted world that is NOT based on greed and devastation for humans, animals, and nature. The people (You and I = US) as a collective need to request better standards and to keep leaders and corporations accountable. We need to forge the change needed like the Suffragettes and Martin Luther King.
You standing up and SAYING NO to logging sacred forests or "I want more scientific evidence before 5G rolls out" is taking the RIGHT action in the RIGHT moment. Sitting back and watching it unfold around you (even if you disagree) is still endorsing this damage being done. NO vote and NO voice are now feeding the damage in some ways.
This does not mean violent protesting or fighting everything. Nor does it mean fighting savagely. This does not mean being a hippy, alternative-crazed conspiracy person.
It simply means to be a REAL HUMAN with ETHICS. HEART and INTEGRITY. The qualities required are; AWARENESS… of the agendas and policies being passed (look at all viewpoints) INVESTIGATION… further into significant decisions like 5G (how much testing has really been done and what are ex-telco people saying about the dangers?) VOICING and SHARING … your opinions with your peers and colleagues and community AND … if you feel MOVED by a particular cause, to ACT… strongly, wisely, and elegantly.
Join others who feel the same or find your own way of taking a stand as a collective. This is not anti-government. It is pro-human. It is pro-nature. It is pro Earth. If not you… then who?
An amazing client of mine recently confronted some locals digging up native trees from a designated "Eco-based regeneration area" who were stealing them for their own backyard. Her words were in accordance with our current times of "HOW DARE YOU?". Love this effort.
We need to call out the lack of integrity and poor behaviour. I feel the major CHALLENGES (and there are many!) we all need to be across in these times are
Corporate agendas (check out which corporations are also sitting on community boards)
Vaccinations (whether you stand for or against – at least review)
5G (what is the impact on people, earth, animals)
Nature, Mining and Deforestation (decisions we make now about who we sell our land to, who we sell our water to and how we preserve (or not!) our native forests)
Environmental Damage/toxins (what are we doing to manage climate change).
Factory Farmed Animals
Human Trafficking (do you know how far and wide this runs especially child sex abuse).
Refugees and Human Rights for 3rd world countries.
I am sure there are more!
Your mission as a human here on planet earth?
FIND your CAUSE FIND YOUR VOICE FIND YOUR COURAGE.
Evil persists when good men and women stand by and do nothing (in times of crisis).
Love to hear your thoughts and what your cause is?

Debbie & James Pask


---
We all know that we have a mind, a body, and a spirit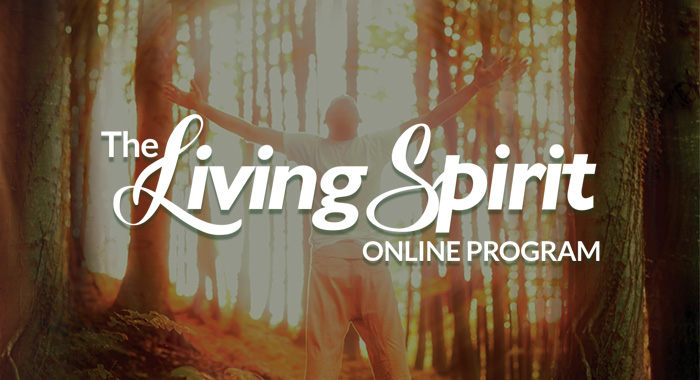 Take the power back into your own hands by mastering the keys to your Metaphysical health. Everything starts off in the invisible world before it comes visible. This is known as 'energy, spirit or source'. Knowing who and what you are as of this source of energy, and how to look after it, is the key to thriving.

Follow us on Instagram at @rezinatelight