Chew the Hay Session-Equine Therapy Coaching
with Debbie Pask (Transformation Coach, Spiritual Teacher and Deep Energy Healing)
✧

 Horse Wisdom Sessions for the Soul 

✧
Learning with horses is not a new development in the healing treatment sector as animal therapy has been used dating back in modern forms to the 1960's. Equine assisted therapy incorporates a range of treatments that involve activities with horses to promote human physical and mental health.
Rezinate's "Equine Therapy Coaching", is commonly known as horse therapy for anxiety but it's not just for anxiety as we use this assisted therapy to improve clients with their rehab, PTSD, occupational therapy, physical and emotional healing. Our horse therapy programs help many adults, and teenagers heal, learn and grow through our therapeutic equine therapy workshops.
A Word from our Expert Equine Therapy Course Trainer - Debbie Pask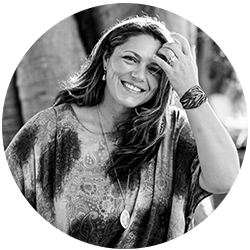 "Hey, I am Debbie Pask. I have achieved over 12,000 client healing and coaching sessions and my training is 'Phoenix style' - moving you past blocks, confidence issues, head-space challenges and more. My equine therapy sessions and workshops are a game-changer for all ages, that it be adults, teenagers, or the elderly, as it is suitable for anyone who is wanting to develop positive change.  
My passion for horses and people has finally come together in a unique horse wisdom coaching offer. Onsite at our property on the Sunshine Coast, our equine therapy session combines our gentle horses and my background in energy healing, spiritual development and equine assisted learning studies, to offer you the chance to work through confidence issues, boundary issues, personal shadows, any inner mental or emotional conflict, through a deep and connective experience with myself and my horse herd."
 Come and CHEW THE HAY for some animal therapy and therapeutic horse riding with my horses Cruiser, Kallie and River - based in the Sunshine Coast QLD Australia
How Does Equine Therapy Work?
Horses are incredible mirrors for us. Learning with horses can show us what we don't know about ourselves such as unclear boundaries, anxious thoughts, difficulty in expression and fear of connecting with others. Plus, they are masters at emotional regulation and can sense your heartbeat and emotional state from several meters away. They offer a TRUE embodied experience.


---
With equine assisted therapies expect to feel:
✧ 

Grounded and tuned into your body
✧ 

Clarity on what is blocking you
✧ 

Calmer and more connected to life
✧ 

In flow with the energy around you
✧ 
Safe and free to be your true self
---
What type of equine assisted learning therapy services and courses are available?
Equine Assisted Learning (emotional and social skill development).

PTSD horse therapy(reset the nervous system and headspace).

Horse therapy for anxiety.
Teenager assisted learning and activities.
NDIS assisted learning and activities.
Rehab activities to co-ordinate and feel the body.
Horseback therapy (not horse-riding therapy lessons).
What do you get for the cost of our equine therapy services?
1. We connect first via phone or Zoom for a short discussion upfront to set intentions and establish what you need from the equine assisted therapy sessions.
2. You show up at my horse paddocks on the Sunshine Coast, ready for your horse wisdom treatment - wear closed in shoes and let go of any expectations of oneself.
3. Our equine therapy session will be part meditative, part horse experiment and then a debrief and takeaway on what you learned or how you feel about yourself.  
4. Debbie will provide you with some powerful take away activities and reflection questions to set you on your path post session.
P.S. The Horse Therapy Training Sessions and Workshops can vary from more of a therapeutic energy style to simple horse connection, communication, behaviour and experiential learning.  
Hope to see you soon for an Equine therapy session,
Debbie Pask
*Sessions are held LIVE in the Palmwoods / Sunshine Coast area of Australia
Thinking of doing your Equine Therapy in a Group Setting?
Choose your Horse Wisdom Courses and Workshop
More about Debbie Pask
Debbie is a spiritual teacher, energetic healer, transformation and performance coach specialising in shadow work, mindfulness, purpose and value. She has a background in board level advertising, a degree in philosophy and has been trained in Eastern Philosophy, Meditation, Spiritual Coaching, Energy Medicine, Constellation work, Equine Therapies and Mindfulness.
After leaving her board role in 2003, Debbie built and sold two companies (a boutique consulting firm and an online tools website) and is the Co-Founder and owner of Zenful Business (Spiritual Business Coaching) and Rezinate Pty Ltd (Personal Healing, Transformation and Coaching).
After an epic equine therapy session with @rezinatelight this week, I am feeling more like me.

I shifted the anger and sadness out of my body, being held beautifully by Debbie through the uncomfortable and confronting moments.

I am so grateful to be able to up-level and learn from the moments in my life that have torn me apart.

I have found a team of people who not only help me heal but are teaching me and encouraging me to take the next steps 💜🧡💜

Walking up a mountain, hugging a tree and taking in the beauty of the world was really what my body needed to integrate the work that was done💫

,

This is a fantastic recommendation!

John Doe , CEO, John Doe Corp

This is a fantastic recommendation!

John Doe , CEO, John Doe Corp
Frequently Asked Questions