The 8 Biggest Lessons People Learn When Going Through a Break-up
We hate spam too. Unsubscribe at any time.
It can be difficult to let go of a relationship, even when we know that it's toxic and has compromised our spiritual health and physical well-being. The toxins from the negative relationship anchor themselves to our energy so that we can't stop stewing on it and we feel spiritually and energetically drained.
We carry these toxins to every part of our world and watch as they strip us of our peace and calm. We can't sleep, we can't eat. We're angry and deeply hurt. We lose our confidence and are afraid; afraid of being alone and afraid of getting back together and getting caught in the negative relationship cycle again.
What if you could break that cycle?
What if you could regain your sense of self and your self-confidence?
What if you could stand in your truth and feel peace and calm returning?
You'd jump at the chance, wouldn't you?
That's exactly what Debbie Pask provides in her short video that covers the 8 biggest mistakes people make in their relationships. Teaching includes the most important lessons that result from these mistakes.
Healing starts with understanding the meaning of your break-up. With that understanding as a foundation, you can work through some spiritual training exercises (including mindfulness meditation) to bring about mental relief and restore metaphysical health.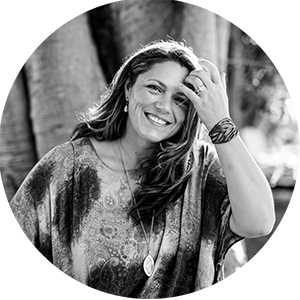 "How have you evolved and what does this mean for your next life stage? After thousands of sessions I have documented what are the most common and evolutionary lessons people experience from their break-up. I want to share them with you. "
-Debbie Pask
Transformation and Performance Coach and Program Creator
Watch this 6-minute video clip on the 8 Biggest Relationship Lessons by Debbie Pask
Need More Info?
Do you want to delve deeper into the energy healing exercises and spiritual training that will get you through a bad break-up?
Sign up for Debbie's 8-Lesson Email Series on how you can move on from a toxic relationship and be on your way to feeling better about yourself and your life.
Ask yourself if you feel like a prisoner locked in the memory of a traumatic relationship.
Ask yourself if you want to move on and reconnect with your spirit energy.
Ask yourself if you want to find a lasting and more fruitful relationship.
If you answered yes to any (or all) of these questions, then you can benefit from Debbie's special tool, which she uses to help thousands of clients regain their self-confidence and their spiritual health. Debbie shares her special tool in her 8 Lesson Email Series, enabling you to continue with your spiritual development on a deeper level.

Need more?
Sometimes we need to reflect more deeply to see if the lessons in the 6-minute video apply to us.
Sometimes we only know how profoundly the negative relationship has affected us through further study.

That's why Debbie developed an 8-lesson e-learning series to give you more insight into the nature of your relationship and break-up.
She explores the 8 lessons using more detailed teaching material. You can receive the lessons daily, and queue them up so you can reflect, contemplate, and experience spiritual healing at your pace.
SIGN UP NOW TO ACCESS THE 8 LESSONS TRAINING SERIES
IN MOVING ON FROM A TOXIC RELATIONSHIP
You only have ONE thing to lose, the negative attachment to your ex!
You have so much more to gain as you travel on your healing journey, applying the mindfulness training exercises you've learnt to continually uncover your deep spiritual beauty.
We hate spam too. Unsubscribe at any time.
"My name is Debbie Pask, and for years I have helped thousands of clients recover and heal from toxic relationships."

Debbie has created several courses designed to restore inner balance, reconnect with spirit energy, and work towards spiritual and metaphysical health. This 8-lesson email series is just one of her training courses that have benefits specific to overcoming negative or toxic relationships.

Debbie will show you how to successfully sever the toxic cord that links you to your ex. From this point onward she uses her significant experience to provide the tools and training exercises necessary for the healing process to really begin.

One of the things Debbie loves most about her job is seeing her clients free themselves from negative relationships and use her teaching for spiritual development, metaphysical health and well-being on a holistic level.

"Learn how you can move on from a toxic relationship and be on your way to feeling better about yourself and your life."
Now that you what you can gain, are you Ready to take the next step to letting go?
How to Move on From Your Ex: A powerful E-Course


A Spiritual and Psychological approach to letting go of negative relationships and influences in your life

Get your power back with this powerful DIY online course! Restore spiritual, psychological, emotional, physical, and metaphysical health now.
"Thank you to Debbie I feel stronger, comfortable and confident on my own and uncertainty is no longer an issue for me. She has guided me through this roller coaster experience and I have walked away feeling excited and trust what my future has to bring."

Bianca

Sydney, 2017

"She is an intuitive, strong, wise, empowering and supportive Professional who not only leads you to discern your career purpose but also strategically and realistically helps you achieve it! It's clear she has found her calling, now you just have to let her help you find yours"

Kristie Leigh Conklin

Photographer, Artist and Humanitarian, United States, 2017
◦» Follow us on Instagram «◦
@rezinatelight