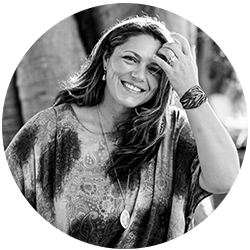 Debbie Pask
Transformation Coach, Trainer and Deep Healing
The Enneagram Session Package
The Enneagram is one of the most powerful tools to help you understand your inner-thinking!
Hey I am Debbie Pask and the enneagram profiling tool is one of the most advanced psychological and spiritual tools available to understand how you think and feel.

YOUR SPIRIT is unique - so this tool does not tell you who you are...

YOUR EGO or MIND is/can be programmed and that is where the enneagram comes in. It can help you understand how you think, what type of behaviour you revert to under pressure and what your deepest fears and desires are. After 20 years of training the field of spirituality, philosophy and healing... this profiling system is a huge key that unlocks old destructive habits.  

Come for a session and change your whole world... watch my video below to know more.

Sessions are held virtually via Zoom, or in-person with prior approval from Debbie.
A series of TWO personal sessions to deeply know what your enneagram type is, how you think and what your greatest fears and desires are and assist you in your working life and how to get the best performance from your inner self. 
After all – that drives how you think and feel every day. Help will be provided to ascertain your type if you are yet to take the test!
The double session will give you clarity on your personal type (which # you are) PLUS, take a deep look into how you can work with your type to succeed in your working life and also on a deeply personal level.
If you already know your number, then we can jump straight into the application and how you can utilise it to overcome blocks and to capitalise on strengths.
More about Debbie Pask
Debbie is a transformation and performance coach specialising in mindfulness, purpose and value. She has a background in board level advertising, a degree in philosophy and has been trained in eastern philosophy, meditation and mindfulness. After leaving her board role in 2003, Debbie built and sold two companies (a boutique consulting firm and an online tools website) and is the Co-Founder and owner of Zenful Business (business coaching) and Rezinate Pty Ltd (personal coaching).
Debbie now spends her time healing, coaching, teaching and writing books to inspire a more connected and conscious approach to doing business – on a commercial and personal level to create a sustainable working life.  Her particular passion is assisting people to find their Life Purpose and apply that to have a more satisfying career and life. After delivering over 10,000 sessions, Debbie has a vast level of experience in all things human related!
"Debbie has been in my life for over 5 years and she has been life changing, she has guided me through the toughest times of my life and the happiest times. I can honestly say that my life would not be as meaningful as it is without Debbie providing me with the tools and guidance needed to help me make decisions. I have learnt so much from Debbie from a personal perspective but also from a business perspective, I am truly grateful for her gifts. Thanks 😊"

Zoe Koskinas

"Debbie is AMAZING!!! Her services were a gift from a dear friend and I have to admit it's the best and most relevant gift I have ever received. I went to Debbie with only one desire and that was to break out of my current career and find the career that would fulfill me; the career I'd be passionate about. I couldn't pinpoint what I truly desired in a career and I had no idea how to get there, or where to even begin. I was lost. From the first 10 minutes of my initial session with Debbie, I was so energized and excited by possibilities. In a world of so many "No's" and "I can't's" and negative self-talk, Debbie is an oasis of confidence, empowerment, and love. She not only helped me focus my career goals and feel amazing about them but she helped me realize my full potential and why I had been holding myself back from achieving it. Only A few months, and a few sessions, after my first meeting with Debbie, I am solidly on my ultimate Career path, as well as on the path to achieving my true purpose. She is an intuitive, strong, wise, empowering and supportive Professional who not only leads you to discern your career purpose but also strategically and realistically helps you achieve it!
It's clear she has found her calling, now you just have to let her help you find yours!"

Kristen Leigh Conklin

Photographer, Artist and Humanitarian, United States, 2017
Follow us on Instagram


@rezinatelight